Home >>Shipping by Region >>North America & the Carribean >> Canada
Freight Shipping From China to Canada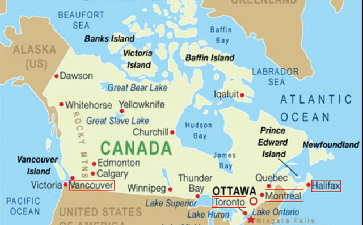 If you are a importer and have sea/air shipment from China to Canada,Supertrans Logistics, as an expert international logistics service provider, can provide you wide ranges of shipping services from China to Canada.
Whether your intention to shipping from China to Canada is a unique situation or the result of a business expansion with ongoing requirements, Supertrans Logistics always keep a close look on your business and delivers on its promise to ensure that your shipments arrive at their destinations securely and on time.
Our thorough understanding of the shipping process enables us to offer you a superior tailor-make logistics service.Going beyond the limited services offered by traditional freight-forwarding companies, the team at Supertrans Logistics is even equipped to facilitate the process of our clients' penetration into the Canadian market.
Sea and air freight service from China to Canada: Our sea and air freight service covers all the main ports and cities both in China and Canada, such as Shenzhen, Shanghai, Ningbo, Qingdao in China, and Vancouver, Toronto, Montreal, Calgary in Canada. We not only handle port/airport to port/airport shipments, but also offer you the complete door to door service, from the picking up from suppliers to the goods delivery to your door in Canada. Whatever kind of shipping service you need, send us your inquiry, we do the rest, we will figure our the best shipping solution for you according to the shipment details and your request.
Our Shipping Service from China to Canada: