Home >>Shipping by Region >>North America & the Carribean >> USA
Shipping From China to USA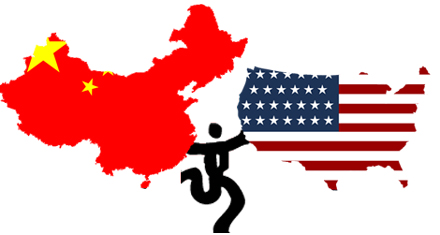 Businesses who deal with imports have many challenges to overcome. Logistics concerns, documentation, and of course shipping plays a pivotal role in ensuring overseas customers are satisfied.
At Supertrans Logistics CO., we provide clients with exceptional freight shipping services from China. Companies shipping from China to the USA can utilize our services to guarantee their shipments arrive on time and according to the highest standards.
Here's what you can expect when using Supertrans Logistics for import shipping from China to USA.
Extensive Network
Since 2002, Supertrans has provided superior freight shipping service for customers from all major ports in China including:
Shenzhen
Shanghai
Ningbo
Guangzhou
Qingdao
We provide direct shipping to most major cities in the US including:
Atlanta
Chicago
Charleston
Houston
Los Angeles
Miami
New York
Reno
Seattle
San Francisco
And many others
Shipping Services
Specializing in international cargo shipping, Supertrans focuses on professional and efficient service. While based in China and primarily assisting Chinese businesses, Supertrans also provides logistics services for US-based companies.
From sea freights and air freights to courier service and more, companies that use Supertrans can rest easy knowing their shipment is always in good hands. They also recognize the importance of on-time delivery, which is why they strive to not only be on-time but ahead of delivery time whenever possible. Customers using Supertrans never have to worry about unnecessary delays caused by careless shipment procedures thanks to our highly-trained staff and dedicated services.
Safety is also of paramount importance. We utilize highly trained freight workers to ensure that each of your shipments is sent with attention to detail.
Recognizing how challenging shipping from China to the USA can be, we've instituted a variety of services that include:
Container Loading and Trucking
Warehouse Handling
Customs Documents and Clearances
Nationwide Pick-up Delivery Systems
From minor details like gathering and providing the necessary paperwork for entry into the US to larger challenges like loading your shipment itself, Supertrans provides a one-stop-shop for companies in need of professional import shipping services. Inexperienced shipping companies can't offer the full range of services that Supertrans does, nor can they execute the process as efficiently as they can.
Choose a Freight Forwarding Company with Experience
In today's ruthless shipping industry, you can't afford to lose business because of delayed shipments. Selecting a professional company with over a decade of experience prevents mistakes that could be made along the way. When shipping from China to the USA, be sure to choose a company you can trust, and choose Supertrans.
Our Shipping Service from China to USA: