Home >>Shipping by Region >>North America & the Carribean >>USA >> Shipping to Amazon FBA
Shipping from China to Amazon FBA Warehouse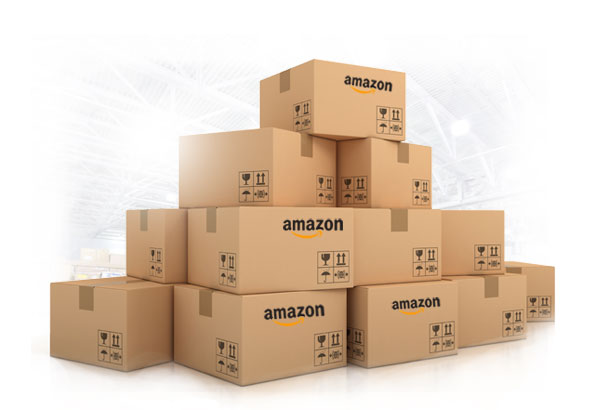 Due to the fast-grouwing popularity of Amazon, most international sellers prefer to import items from China and ship them directly to Amazon FBA in the USA to save transit time and money. While shipping products from China to Amazon FBA warehouses in US isn't incredibly difficult, however, there's still a few challenges, such as Amazon's packaging and shipping requirements, local handling in China (pick-up, consolidation, customs clearance and so on), all duties and freight charges must be paid before reaching Amazon FBA distribution centers.
With our professional shipping team and well-trained staffs and smart shipping system, you can ship items from China to any Amazon FBA warehouse cover USA in one simple service. We handle all the aspects of the shipping process: from cargo pick-up, customs document preparation, customs clearance to scheduling with the Amazon for safe and timely transportation. Whether you wish to ship small parcels, huge shipments, or ship them urgently, we are there to fulfill each and every single need. Several freight shipping options based on the actual shipment details are always available for our clients.
The most attractive freight shipping rates on a complete service. We always work closely with you and your Chinese suppliers to figure out a variety of shipping options to balance speed and price, and even combine sea and air freight. We'll take care of US customs clearance, so you don't experience any surprise fees or delays.
Comprehensive Services
China Local Handling
Pick-up, domestic transportation, warehousing & storage, packing & repacking, labeling service, freight consolidation, document preparation, export customs clearance
Customs Clearance in USA
Our agents in the USA always process all related customs documents for the clearance before shipment reach US, and help to pay customs duty & taxes.
Deliver US Nationwide
Shipments delivered to any Amazon FBA warehouse in US is available, because of the extensive network and infrastructure cover US nationwide.
Multi shipping methods
Air Freight Cargo Service, Sea Freight Service(FCL&LCL), Express Courier Service (FedEx, DHL, UPS, TNT).
Competitive Rate
We always get the most competitive rate from the main carriers, because of our big volume of shipments from China and Hongkong, even in the peak season.
Safe and Reliable
We have a rich of experience in handling freight shipping from China to US for a decade, our well-trainded staffs always handle your shipments very amoothly and professionaly.
Your Trusted China Freight Forwarder
We woulk like to handle your shipments by sea or by air from China at our best freight rate with professional handling.
Contact Us Now

To get a quote or arrange a shipment, please simply complete our quote form. Alternatively, email to james@chinabestfreight.com, or directly call James on: +86-755-82427324, or Whatsapp: +86-13590342071 . We'll be pleased to discuss your needs and advise you on what is best for you.