Home >>Service >> Freight Transportation >> Customs Brokerage
Customs Brokerage
Our highly efficient customs brokerage and professional staff, clearance and compliance service is designed to take the complexity out of the customs process in China.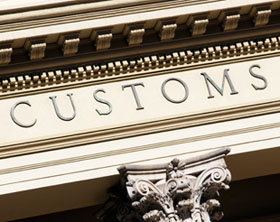 We understand the importance of customs brokerage in getting your products to their destination. When moving freight across international borders, we work to minimise risks by carefully managing the smooth transition of cargo from country to country. We employ dedicated professionals around the world who have multi-lingual capability and a clear understanding of the intricacies of trade regulations and agreements at global, regional, national and local levels.
To ensure the complete security of your goods, even in challenging environments, our personnel serve as the first point of contact with both custom authorities and receiving customers. This allows us to provide re-assuring guidance and expert advice on matters relating to customs.
When it comes to moving your products across international borders, Kerry Logistics provides you with a smooth and hassle-free experience.