Home >>Service >> Integrated Logistics >> Industry Solutions
Industry Solutions
Supertrans Logistics provides professional and trusted industry solutions tailored to the clients from all over the world.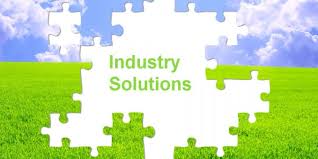 More and more clients around the world require a supply chain partner that understands their market segments to help them compete effectively in ever evolving global markets.Our services extend across a diverse range of sectors, allowing us to fully exploit scale and volumes, resulting in high quality, cost-effective supply chains.
Supertrans Logistics develops global integrated supply chain solutions for clients in different industry: Fashion & Lifestyle, Electronics & Technology, Food & Beverage, FMCG, Industrial & Material Science, Automotive, and Pharmaceutical & Healthcare industries. With Supertrans you can have a industry solution precisely tailored to your special requirements. Thanks to our many years' experience and our worldwide network, we offer you world-class solutions with quantified value in which everything has been considered.
Our teams of logistics specialists and core knowledge enables us to constantly develop an cost-effective solutions specific to your industry requirements and provide tailored global logistics services.Our aim is to build long-term partnerships and work closely with our clients to provides them with real competitive advantage.
Our key industry include:
Fashion & Lifestyle
Electronics & Technology
Food & Beverage
Building/Decoration Material
Furniture
Solar & Energy & Saving Products
Home Products
Security Products