Home >>Shipping by Region >>Middle East >> Bahrain >> Air Cargo Door to Door service from China to Bahrain
Air Cargo Door to Door service from China to Bahrain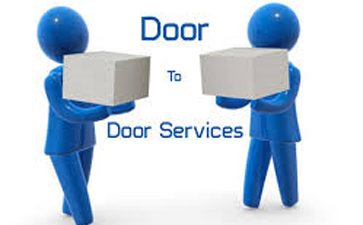 Door to Door through air cargo freight shipping is one of the common modes of shipping freight and an efficient, safe and cost-effective way to send your goods from China to Bahrain. Supertrans Logistics provides efficient air freight services from China to Bahrain. We are a fast growing freight transportation and logistics solutions providers based in Shenzhen, China, having almost a decade of experience in the freight transportation industry.
Our smart air cargo system ensures that your shipment reaches Bahrain safely and on time from China. Any size and shape of an air shipment to be transported from China is no a problem for us. Thanks to the resources and infrastructure that meets any and all air freight shipping requirements, any products can be moved smoothly and professionaly from China even battery contained. All activities from loading, securing to unloading the freight are carried out under full supervision thus ensuring that your cargo reaches its destination without damage.
We provide you all local handling service in China from pick-up to packing, consolidation, and customs declaration, and also working with agent in Bahrain to process all related customs document for the clearance and then deliver the shipment to your door step. We handle all from the pick-up in China to the shipment delivery in Bahrain at the most competitive rates including customs duty (DDP).
What We Can Do
For You?
China Local Handling
Pick-up, domestic logistics, warehouse handling & storage, repacking, labeling, consolidation, customs documents, export customs clearance
Customs Clearance in Bahrain
We work with agent in Bahrain to process all related customs documents for the clearance and duty, no documents is requested from clients, we handle all.
Deliver Bahrain Nationwide
Shipments delivered to any location in Bahrain is available, as our agent has few trucks & vans to send shipments to required locations on every single day.
Fast and Efficient
We work with the main airlines, like Ek, EY, CX, GF, for our shipments from China and Hongkong to Bahrain every day, space is guaranteed in the peak season.
Competitive Rate
We always get the most competitive rate from airlines, because of our big volume of aircargo from China and Hongkong, even in the peak season.
Safe and Reliable
We have been in handling freight shipping from China to Bahrain for a decade and have rich of experience, our well-trainded staffs always handle your shipments very amoothly and professionaly.