Home >>Service >> Integrated Logistics >> Courier Services
Courier/Express Services
Working together with DHL/FEDEX/UPS/TNT/EMS to offer a total solution to customers along with international express door-to-door services.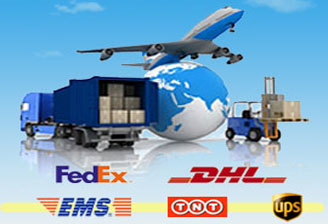 As the agent of DHL, UPS, FedEx, TNT, EMS(China Post) in China, your parcels/shipments can be delivered with reliability, convenience and speediness. In the premise of high-quality service, we can offer you the most competitive shipping prices with excellent service. By understanding and anticipating your express service needs, we help create real value for your business by ensuring delivery to your customers in a prompt, smooth and cost-efficient manner.
Supertrans Logistics provides a variety of international courier services to meet the demands of urgent and expedient delivery of parcels, documents, and other items. With our experienced team, sincere service, and strong sense of responsibility, we always provide our customers with the best integrated services, including expedited delivery, time definite and day definite express etc.
Fully supported by our competent team and partners, we have enough confidence to best suit your specific requirement.
Service include:
Time& Day definite service
Expedited Express
Superfast service
Packing and re-packing
Pickup and Delivery
Labelling services