Home >>Shipping by Region >>Middle East >> Egypt
Shipping services from China to Egypt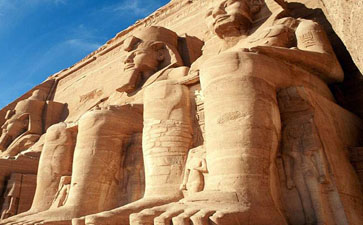 Shipping from China to Egypt is a headache for most of the importers, especially under the EX-WORKS term with the suppliers in China, there are always a lot of matters needed to be considered: space booking with carriers, inland haulage(container trucking), warehousing and storage, packing and re-packing, shippment consolidation, export customs document preparation, customs clearance, certificate of origin, invoice certified by CCPIT(China Council for the Promation of International Trade, China Chamber of Internation Commerce) and so on.
Supertrans Logistics offers full ranges of freight shipping services to satisfy your needs on budget. Moreover, shipping services with nationwide coverage through the Egypt (cities include Alexandria,Sokhna,Damietta,Port Said(West/East),Cairo and so on) is available via all major ports and airports.
Sea freight services include standard FCL (full container load) and LCL (less than container load). Air freight comprises a program of scheduled and deferred services to and from China with the backing of ground services and flights with consistent transit times.
Furthermore, Supertrans Logistics offers special services for automobile, refrigerated items and dangerous goods. No project is too large or small to us. All in all, we manage your shipments from coordinating collection to any shipping documentation and provide ongoing service support.