FAQ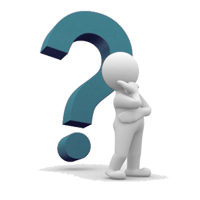 Here we list some of the most frequently asked questions about employment permit/visa and residence permit/visa in China, to which you can easily and quickly get answers. If you have any other questions or need further help after reading through those FAQs, please feel free to contact us to enjoy free support.
Q:

I've been told that foreigner who intends to work in China shall apply for employment permission, obtain Employment License, and then apply for Employment Permit. How to apply for those two certificates? Can I start working for my employer after receiving my Employment License?

A:If employment is going to occur between the employer in Shenzhen and a foreigner, the employer shall apply to the Labour Bureau of Shenzhen for the Employment License before the entry of the foreigner. After the application is approved, Employment License of the foreigner shall be granted to the employer. Then the employer shall visit Shenzhen Foreign Affairs Office and go through formalities for the Confirmation Letter of Invitation, and then, you can apply for Z visa (employment Visa). After the entry of the foreigner with Z visa (employment Visa), the employer shall apply to the Human Resources and Social Security Bureau of Shenzhen for the Employment Permit with relevant documents such as the Employment License, then apply to the entry-exit administration department for the residence permit by presenting the Employment Permit. Only on finishing these procedures can the foreigner work and reside in Shenzhen legally. Employment between holder of a mere Employment License and employer is illegitimate.

Q:

I'm a foreigner, and many of us want to go to China to work, so we want to know if there are any prerequisites and what kind of policies does Chinese government have?

A:According to the governmental regulations, any foreigner seeking employment in China shall meet the following conditions: (1) between the age of 18 and 60 for male, and between 18 and 55 for female; (2) in good health; (3) with professional skills and job experience required for the work of intended employment; (4) with no criminal record; (5) with a clearly-defined employer; (6) with valid passport or other international travel document in lieu of the passport.

Q:

I'm a foreign student in Shenzhen, decide to stay and work in Shenzhen. As a holder of valid residence permit for students, can I apply for Employment Permit directly if some employer offers me a job?

A:Since the holder of residence permit for students stays in China for studying, you cannot apply for Employment Permit even if there is an employer who intends to employ you. You can only go through formalities for employment procedures after finishing your study and obtaining relevant certificates or diplomas.