Home >>Visa>> Foreign Expert Certificate
Foreign Expert Certificate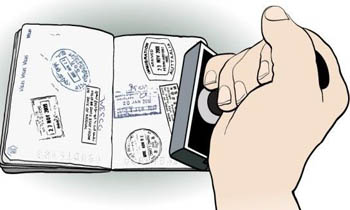 I For "Engaging foreign experts Unit Qualification Certificate " Materials needed:
1.Application Form for Employment of Foreign Experts Accreditation;
2.Corporation Certificate;
3.Foreign experts management system, foreign experts safety system and Working system of employing unit for foreign affairs staff;
4.Business license or certificate.
II For "Engaging foreign economic and technical expert qualification " Materials needed:
1.Registration Form of Engaging units;
2.Original and copy of Business License or Corporation Certificate;
3.Original and copy of Unit Organization Code Certificate.
III Basic Conditions:
1.Comply with Chinese laws and regulations;
2.Good health;
3.No criminal record;
4.One of the following conditions:

a.[Cultural education specialists]
b.[Economic and technical specialists]
IV Processing Procedures:
Units get qualification to hire foreign experts >> Online registration and reporting information >> Apply "foreign experts work permit" >> Get work invitation >> Apply "Foreign Expert Certificate" >> Apply Residence permit >> Apply Residence permit visa
V Required Information:
1.Economy class employing unit provide the original and copy of Business license or Legal qualifications ; Cultural and educational units provide the original and copy of "Hire foreigner educational experts Qualification Certificate" and School license;
2.A copy of passport of foreign experts;
3.Original and photocopy of Education certificate or Professional skills qualifications;
4.Health certificate;
5.the original and copy of English and Chinese Employment Contract, Letter of intent worked, Project Agreement,or Dispatch Contract (Both sides need to clear the contract of insurance,if the contract has a medical insurance and accident insurance terms);
6.If any accompanying family members, in addition to providing families passport copy, the spouse must provide proof of marriage and health certificate, children under 18 must provide a birth certificate;
7.All foreign materials required to provide translations of professional translation agency and official seal.
Contact Us Now

To arrange Employment Permit/License in Shenzhen. Call Jaine on: +86-755-82896610, or write email to jaine@st-guanjia.com, replies will be given as soon as possible.