Home >>Shipping by Region >>Middle East >> Qatar >> Air Cargo Door to Door service from China to Qatar
Air Cargo Door to Door service from China to Qatar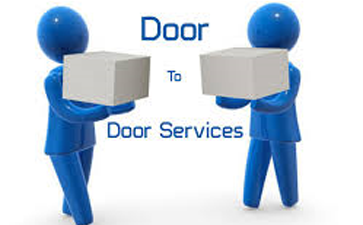 Supertrans logistics offers high quality customized air freight shipping solution with door to door service to clients from Qatar at the most affordable rates.
At Supertrans Logistics, any specific Door to Door requirements from our clients is always to be considered by us, offering an array of customizable air freight transport solutions that suits your time frame and budget. Our professional team always pay a close look on any details to make sure your cargo reaches its destination intact and on time consistently. We also provide you with suitable transport carrier options and transit times that best suits your freight and budget, helping you to save on time and money.
Our customer service staff are always at hand to clear any doubts and provide answers to questions that clients may have on matters relating to air cargo Door to Door shipments from China to Doha, Qatar. We go that extra length to ensure that your work is carried out in the most expeditious and satisfactory way.
If you are looking for a reliable and competent Door to Door service provider from China to Qatar, Supertrans Logistics is the perfect choice for you. Backed by our knowledgeable and dedicated staff and with our experience in the freight transportation industry, we are able to offer you flexible, streamlined, affordable and efficient door transportation from China to Qatar. Working with us, you can rest easy knowing that your freight is in good hands and will be delivered to your destination safely, on time and in perfect condition.
Comprehensive Door to Door services from China to Qatar
China Local Handling
Pick-up, domestic logistics, warehouse handling & storage, repacking, labeling, consolidation, customs documents, export customs clearance
Customs Clearance in Qatar
We work with agent in Bahrain to process all related customs documents for the clearance and duty, no documents is requested from clients, we handle all.
Deliver Qatar Nationwide
Shipments delivered to any location in Qatar is available, as our agent has few trucks & vans to send shipments to required locations on every single day.
Fast and Efficient
We work with the main airlines, like Ek, QR, CX, GF, for our shipments from China and Hongkong to Qatar every day, space is guaranteed in the peak season.
Competitive Rate
We always get the most competitive rate from airlines, because of our big volume of aircargo from China and Hongkong, even in the peak season.
Safe and Reliable
We have been in handling freight shipping from China to Qatar for a decade and have rich of experience, our well-trainded staffs always handle your shipments very amoothly and professionaly.