Home >>Visa>> Residence Permit For Job
Residence Permit For Job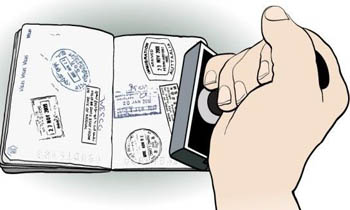 I Any foreigner applying for residence permit for job in Shenzhen shall meet the following conditions:
(1) Foreigners who hold R, Z visa to enter into China and intend to apply for Residence Permit for Job;
(2) Foreigners who hold visa other than Z visa to enter into China but they are satisfied with requirement of high-level talents under this instruction and intend to apply for Residence Permit for Job;
II XinoHR can help you do these:
1.Assist and guide foreigners fill out the "Application Form for Visa and documents", "Visa Testimonial Letters";
2.Online Booking the residence interview;
3.Accompany foreigners to the Shenzhen immigration department interview;
4.Assist foreigner residence permit.
IV What documents you need to provide:
1.2 recently taken two-inch half-length, bareheaded and full-faced photo in blue background;
2.Effective Receipt for Digital Photo Collection in Visa for Foreigners in Guangdong and signature of applicant;
3.valid passport or other international travel certificates;
4.Alien Employment Permit or Foreign Expert Certificates or Employment Pass for Offshore Oil issued by China National Offshore Oil Corp;
5.Registration Form of Foreigner Temporary Residence;
6.Health Certificate issued by Guangdong Exit-Entry Inspection and Quarantine Bureau in the last six months if applicants aged 18 to 70 years;
7.Business license & Organization code certificate & Company Credit Information printed on the www.szcredit.com.cn shall be sealed by the company;
8.The applicant personally attend.
Contact Us Now

To arrange Employment Permit/License in Shenzhen. Call Jaine on: +86-755-82896610, or write email to jaine@st-guanjia.com, replies will be given as soon as possible.