Home >>Visa>> Alien-Employment-Permit-in-Shenzhen
Alien Employment Permit/License and Residence in Shenzhen,China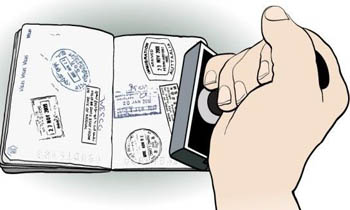 I Any foreigner seeking employment in Shenzhen shall meet the following conditions:
(1)18 years of the age or older and in good health;
(2)With professional skills and job experience required for the work of intended employment ;
(3)With no criminal record ;
(4)A clearly-defined employer;
(5)With valid passport or other international travel document in lieu of the passport (hereinafter referred to as the travel document);
(6)The post to be filled by the foreigner recruited by the employer shall be the post of special need,a post that cannot be filled by any domestic candidates for the time being but violates no government regulations.
II Procedures of application for alien employment and residence permit:
Personal Information Collection >> Personalized schedule list >> Alien Employment License >> Work invitations >> Occupational Z visa >> Alien Employment Permit >> Foreigners eligible to apply for residence >> Residence Permit Visa
III XinoHR can help you do these:
1.Depending on your personal situation,formulate a precise schedule, detailing a list of all the materials you need to prepare.
2.Assist translate academic certificates, professional qualifications, resumes and other documents.
3.Opened foreign employment registration system and reporting information on behalf.
4.Assist the drafting of"hiring reasons report".
5.Handle "Alien Employment License".
6.Application "Authorized Visa Notification Form", "Invitation Confirmation" (work in China "Invitation"), and the guidelines aliens in local Chinese embassy apply the "Z"visa.
7.Guidance foreigners to designated ports hospital medical examination.
8.Guidance foreigners to the district police station live in Shenzhen for "Registration Form of temporary residence for visitors".
9.Handle "Alien Employment Permit".
10.Accompany foreigners to the Exit-entry Administration of Public Security Bureau for the first apply of "Foreigner Residence Application".
11.Apply for the foreigners residence permit.
IV What documents you need to provide:
1. The credentials of the foreigner required for the performance of the job (educational certificate, certificate of vocational qualifications)
2. The curriculum vitae of the foreigner to be employed (one original in Chinese)
3. valid passport or other international travel document in-lieu of the passport
4. The Foreigner Physical Examination Certificate
5. Fore recently taken two-inch half-length,bareheaded and full-faced photos
6.Business license & Organization code certificate
How to Get an Employment Work Permit and Visa in Shenzhen, China? >>
Contact Us Now

To arrange Employment Permit/License in Shenzhen. Call Jaine on: +86-755-82896610, or write email to jaine@st-guanjia.com, replies will be given as soon as possible.